Nothing but 100%
Our natural and organic skin-care essentials have been created with rejuvenating, nutrient-dense, antioxidant and healing properties in mind. They are blended with some of the most powerful plants nature has given us.
With no exception, each and every of our products is 100% natural and 100% organic.
We are purveyors of gourmet food for skin.
read more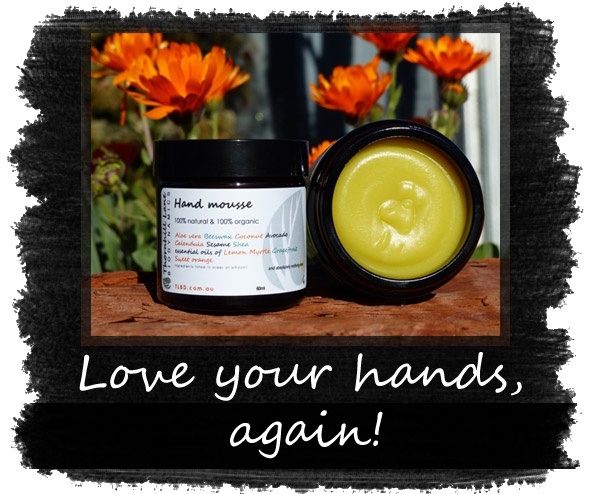 Let's go shopping!
Recent testimonials
Hi Stefania, Just wanted to let you know how much I love your products ! The hand mousse is my favourite, I love the smell and the smoothness of my hands after applying it, it has become quite an addiction :-) The facial oil is a must every morning, although I have to confess that I also dip into my husband's after shave lotion (also from your range) sometimes… just as good and he does not seem to notice :-) The lip butter is always at hand, either on my desk at work or next to the door at home, as I cannot leave the house without putting it on ! Thank you for creating such wonderful products ! Wishing you all the best for the future!
From the blog
Your food for skin this Christmas
With Christmas fast approaching, we thought of letting you know about expected delivery dates for those beautiful gifts. If going to WA, QLD and NT, we advise placing your order before 14th December. For the rest of states, we will be processing last orders on the 18th December. So be quick and send your wish list through asap.
We know how much you love our products, so if they can't make it to you before Christmas, you will be surely pampering yourself in the New Year.
Until then, enjoy the wonder of Christmas!!